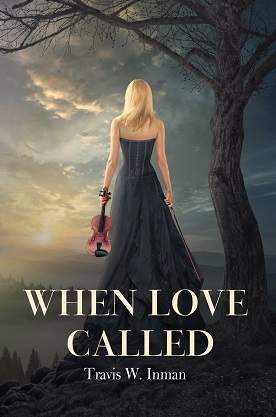 WHEN LOVE CALLED by Travis W. Inman is now available!.
A random phone call from a three-year-old changes everything…
A widower must overcome the traumatic death of his young wife. A divorcee withdraws while moving past a heart-wrenching betrayal. A former Army surgeon must embrace the trauma he experienced in Afghanistan—or die.
Travis W. Inman takes these lives on a mysterious turn when they connect through a divine phone call and come together in the Rocky Mountains. When Love Called is a daring romance and modern day fairytale that you will ponder long after you close the book.
I will bless you with a future filled with hope—a future of success, not of suffering.
-Jeremiah 29:11
Not only is Taegais a traditional publisher, but we also help writers self-publish. If you want to keep all rights and revenue from your own book, we can prepare your book, design a cover, and/or help you optimize sales. We set up everything for you for a one-time low price (although we're always available to answer questions even after your book is online). If you'd like to learn more about the options you have to get your book published in print and e-book formats, while keeping all rights and all revenue, click the button below.
Taegais Publishing is a new traditional publisher now accepting book submissions.  Since we are building our book list, we are eager to find and publish great books! If you think you have an excellent book that might be a good fit with Taegais, click the link below to find out more. We look forward to hearing from you soon.